In offerta!
CODADURA JUNIOR
549,00€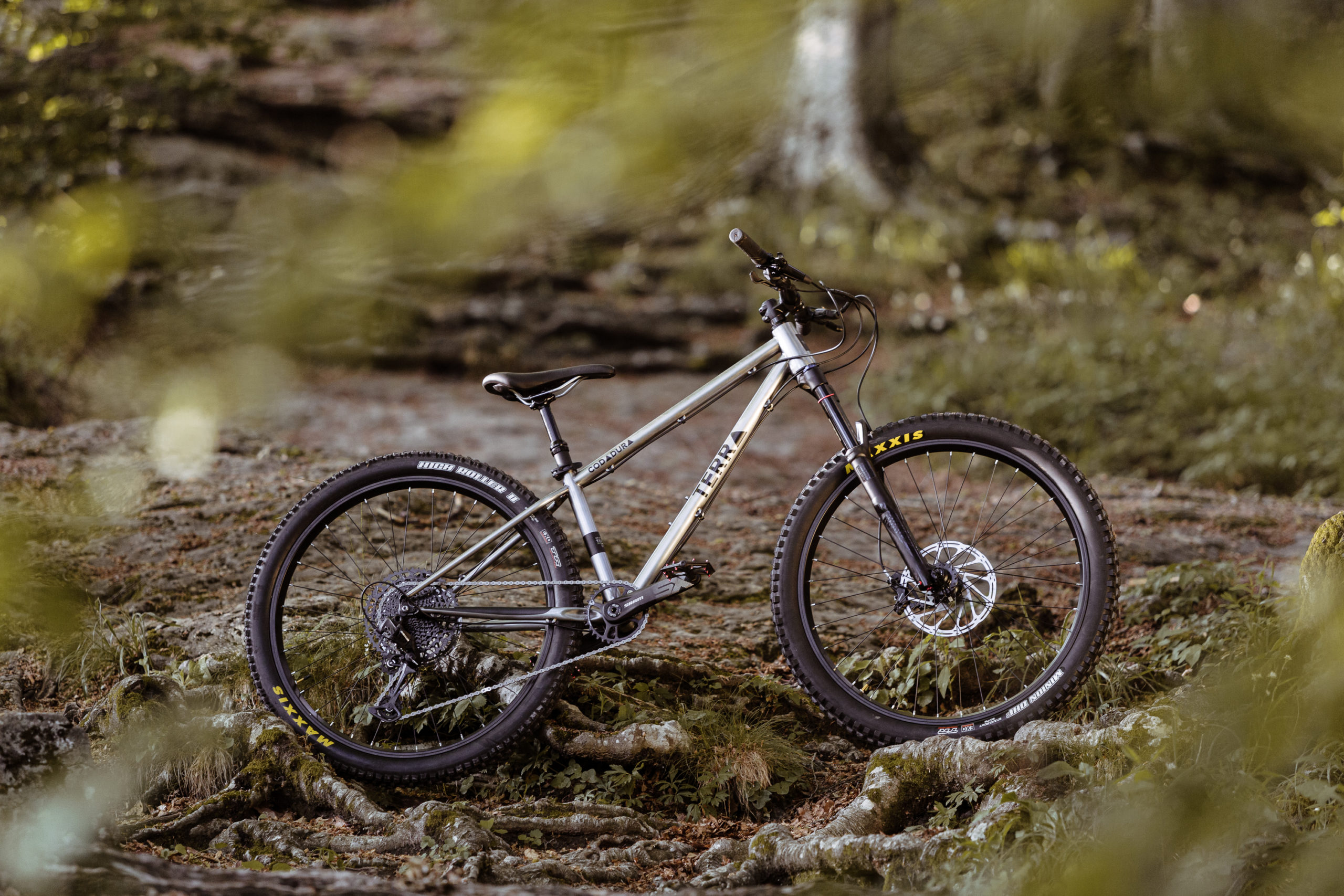 🇺🇸 : A perfect springboard from kids to adult sized bikes, this HT JR has 27.5 full size wheels. Made of 4130 chrome steel, it has the perfect balance between rigidity and vibration damping an thanks to this sizing we have the possibility to equip this frame with racing components.
The CODADURA JUNIOR was developed with progressive forward thinking geometry in mind. Utilizing slack geometry with proper low-offset forks provides a stable, fast and well handling machine.
SPECS:
Tapered head tube ZS44 / ZS56
BB shell BSA 73mm
IS brake caliper connection
148×12 thru axle
31.6 stealth routing dropper-compatible seat tube (34.9 clamp)
Cromoly Tubes DZB (Dual zone butting)
Weight 2,3kg
With the frame are included:
headset
thru axle
seatpost collar
Remember: RUST NEVER SLEEP! our frames are made of clear coated crmo steel! They are designed to patina, changing his look as it scratches. Rust does not compromise the warranty!
---
🇮🇹 : Un trampolino perfetto per passare dalle bici da ragazzo alle bici per adulti, questa Codadura Junior ha ruote da 27,5″. Realizzato in acciaio al cromo 4130, ha il perfetto bilanciamento tra rigidità e smorzamento delle vibrazioni e grazie al suo design avrai la possibilità di dotare questo telaio di componenti racing come quelli da adulto.
La CODADURA JUNIOR è stata sviluppata pensando alle moderne geometrie Slack and Low in puro stile racing. L'utilizzo di un angolo di sterzo aperto con forcelle a basso offset fornisce un mezzo stabile e veloce.
SPECIFICHE:
Tubo sterzo conico ZS44 / ZS56
Movimento centrale BB BSA 73mm
Collegamento pinza freno standard IS
Perno passante boost 148×12
Tubo sella da 31.6mm (collarino da 34.9mm) con passaggio del cavo interno per reggisella telescopici
Tubi al cromo DZB (Dual zone butting)
Peso di 2.3kg
Con il telaio sono inclusi:
serie-sterzo
perno passante
collarino regisella
Ricorda: la RUGGINE NON DORMIRE MAI! Il nostro telaio è realizzato in acciaio CrMo con verniciatura trasparente! Sono progettati per prendere la patina dell'acciaio, cambiando il loro aspetto col tempo. La ruggine non compromette la garanzia!
---
GEOMETRY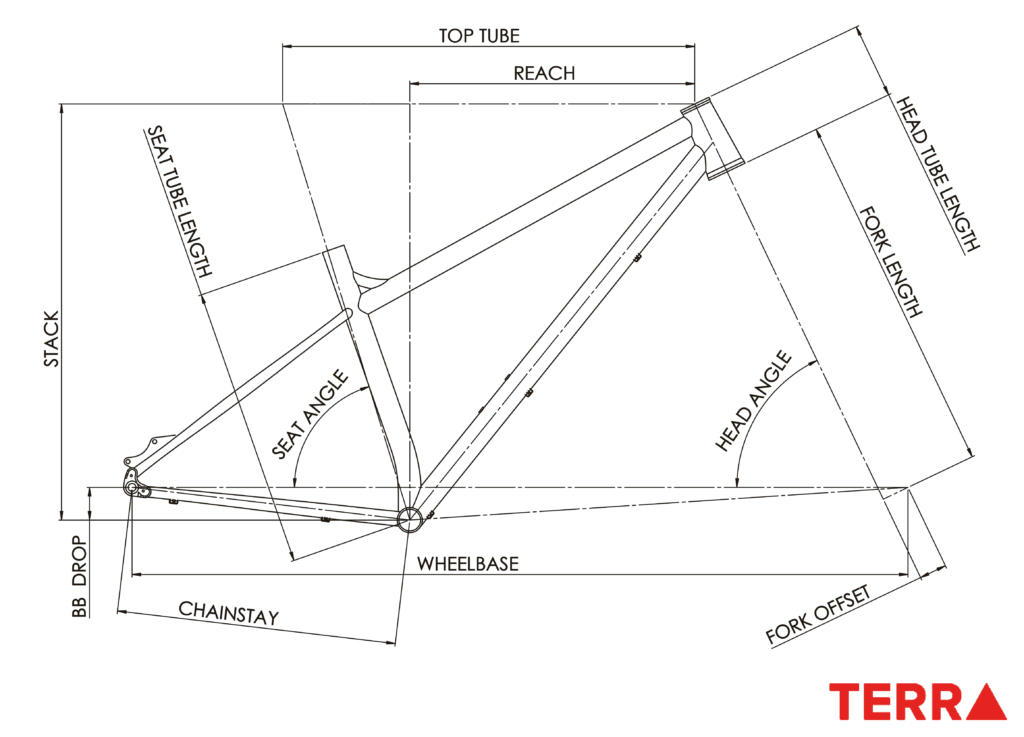 Head Tube Angle: 66° (150mm Forks)
Seat Tube Angle: 73°
Bottom Bracket Drop: 37mm
Reach: 365mm
Effective Tope Tube (approximate): 543mm
Seat Tube Length: 345mm
Stack: 581mm
Chainstay Length: 432mm
Headtube Length: 105mm
Wheelbase: 1094mm